Tag Archive | Samsung
Please, before reading on take note that this blog has been closed and further comments and enquiries will be responded to on the new blog. For more of this, find me on my new blog: emmanuelchenze.com
Well it's a wrap for the year 2011. What a year this has been. I look back at what it is that made the year notable in the tech scene both locally and internationally. There's a lot to mention but since I've focused a on mobile devices (smartphones, tablets and stuff) and their corresponding manufactures and their operating systems, this will take a size-able chunk of my review of the year 2011. Kindly read on.
Read the full article on my new blog by following this link
In the past two weeks, events have taken place that truly reflect the advancements in technology and social media.
The role of bloggers and influential ordinary (I don't know why "ordinary") Kenyans social media in Kenya is slowly being appreciated. For this reason, two of the highest ranked government officers invited tweeps and bloggers to different forums where they were to represent the Kenyans on social networks and the blogosphere. There was the #DinnerWithPM and the #VPmeetup. I was lucky to secure an invite to the Vice President's meetup. Whatever went on in these meetings(informal) is another matter altogether but the most important aspect is that finally our local politicians are starting to see the importance of the many a times anonymous and little known personalities behind widely popular blogs and Twitter accounts. This in itself presents the dynamics brought about by the increased usage of social media amongst the citizenry to pass information amongst themselves without relying on traditional information sources like newspapers which normally stick with strict media ethics (of course for public good and protection of reputations).
Airtel Kenya CEO Rene Meza left for Vodacom TZ to work in the same capacity in a company owned by Vodafone UK, the parent company of Safaricom Ltd, Airtel Kenya's main competitor. How this will affect the local telecommunications sector is yet to be seen. However, the issue of inconsistency and unpredictability at Airtel (Kencell, Celtel, Zain) is what comes to mind in light of the latest developments.
Just days after the Communications Commission of Kenya, CCK, backed out of a plan to switch off all counterfeit cellphones, President Kibaki ordered the switching off of all unregistered SIM cards. Now that this is a presidential directive, I hope CCK, working with the service providers will move in fast and not only switch off all unregistered SIM cards but also the counterfeit cellphones (read China phones).
With Kenya's expected digital migration, plans are underway to have set top boxes made in Kenya and specifically at the University of Nairobi. This will be a big leap because it will not only lead to a decrease in set top boxes' prices but it will also be an avenue for students to learn a lot as regards emerging technologies.
The Business Insider released its widely acclaimed Top 100 startups to watch out in 2011 and beyond. Two were from Kenyan developers. Pesapal and Ushahidi made it to this coveted list. Kudos to them. It is also very encouraging to local developers. We can toil knowing that at the end there's hope.
Orange Kenya, after several false starts, finally unveiled its long awaited 21 Mbs 3G network. I am yet to experience it thus I am forced to imagine it was a Nairobi only launch and a complete roll out to other parts of the nation is coming up. I hope so.
Samsung is getting bigger and bigger in Kenya. This is demonstrated in its two high profile product launches in Nairobi over the last two weeks. It unveiled locally both the Samsung Galaxy Tab 10.1 and the Samsung Galaxy S 2. Even though the devices are targeted for the high end market, they are the best that there are in terms of devices running the Android operating system.
Also read ECHENZE KENYA
Follow me on Twitter
Since my last commentary on the goings-on in technology and social media, a lot has happened. The happenings just can't be water under the bridge. They are significant to all who keenly follow advancements in technology. Though these may be stale news by now, Here's an overview.
Apple successfully got the Samsung Galaxy Tab sales banned in the European Union market due to what it terms as patent infringement. Apple has of late been on an offensive suing competitors by citing patent infringement and copyright violations. Apple has sued Samsung and Taiwanese phone maker,  HTC on the same grounds. The two companies have retaliated by also filing lawsuits citing patent infringement and copyright violations by Apple. Can't these tech giants just get it right? There's a lot to be done. It's actually Apple who started this whole circus.  How things will end up is upto the courts to decid or agreements on out of court settlements. Whichever way things go, healthy competition must be encouraged. When there's competition, superior devices emerge and consumers can look forward to more quality stuff. I am a great Apple fanboy but I must say Apple got it wrong here. Competition must be there. The iPad,  Apple's flagship tablet computer and market leader in the tablet market had (and still has) a strong competitor in Samsung's Galaxy Tab (7.7,10.1 and above). Baring competition in the name of patent infringement and copyright violations isn't right. I know Apple is a darling of innovation and originality but the lawsuits aren't the way to go.
This was big news. Google's acquisition of Motorola came as a surprise. Google was prompted by the need to have a large patent portfolio under its control due to looming lawsuits from other industry players. Remember the Apple,  Samsung wars above? This acquisition of Motorola will also help Google in it's push to dominate the smartphone and tablet market with its Android operating system.
Of course the biggest news in the tech world recently was the stepping down of the legendary and revolutionary co-father of the Macintosh computers, the CEO of the largest, richest tech company, Steve Jobs of Cupertino based, Apple Inc. His resignation from Apple, prompted by cancer is a big blow to all of us in the young generation who loved the way he officiated the product launches of Apple's greatest and revolutionary devices of all time, the iPod, iPhone and iPad. His successor, the immediate former Chief Operating Officer of Apple, Tim Cook has very large shoes to wear. To succeed such a figure like Jobs is a once in a lifetime privilege but also a daunting task. I wish Cook the best and thank Jobs for his contributions in the world of computing.
HP finally threw in the towel and decided to halt production of its flagship tablet computer, the HP TouchPad running WebOS. This means just one thing, the domination of Apple's iPad will continue.
Also posted at ECHENZE KENYA
Follow me on Twitter
Like my Facebook page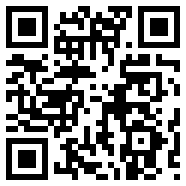 echenze™
WHAT'S BEEN GOING ON HERE?
Top of Class