Tag Archive | Plagiarism
That writing is an art is undisputed. However, it ceases to be an art and becomes an act when we have jokers and other useless characters claiming to be writers in the guise of blogging.
Plagiarism is a problem worldwide but the rate at which it has taken root locally is sickening. There are thousands and thousands of gifted, talented Kenyan bloggers. People who strive to pen their thoughts on various issues affecting mankind either socially, economically or politically. However, there are few others out there who believe in taking shortcuts. These are the ones I am writing about.
Whatever it is that you've decided to blog on, make sure the content is mature and of your creation. You can also decide to report on anything since reporting will require reference to multiple sources. However it is folly and the highest level of stupidity to just visit a website and copy all the content (copyrighted content for this matter) and paste on your blog. If you do this, try to acknowledge the source of your so called hot blogpost. Otherwise it is plagiarism and you are not different from that robber wallowing in remand as he awaits judgment from the magistrate.
Don't be a thief of any content. Create yours in your own style and format.
First posted at ECHENZE KENYA
Follow me on Twitter
Like my Facebook page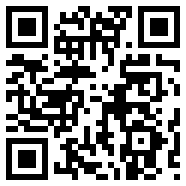 echenze™
WHAT'S BEEN GOING ON HERE?
Top of Class