Tag Archive | Kenya
The week started with the viral spread of the Developer's edition and teasers of the new kid from Microsoft, the Microsoft Windows 8 operating system. I am yet to use the new OS but it is worth noting that I can't wait for the personal edition to roll out. From my interaction with Windows 7 and Apple's Mac OS X Lion, I am looking forward to using Windows 8. Oh! Windows 8 should be able to boot up in 8 seconds on a proper PC!
I ain't done with Microsoft yet. The eagerly awaited products of its partnership with Nokia, phones running Windows Phone 7 (7.5) code named Mango, are set to debut early in the coming month. Let's see what the highly hyped Mango brings to the high alter of competitive mobile phone operating systems. Can it beat Blackberry OS, iOS and Android?
Google+, the social networking service from search giant Google, finally rolled out to the general public on 20th. I have a very harsh review of Google+ and I'll analyse it properly soon. With the public launch came added features on the Google Plus app for Android. It's now possible to start hangouts on the android application. I've tried the updated G+ app(version 1.0.7) and it is well above the mark. Add the newly included features and those included in v1.0.6 like the ability to reshare posts and you have a nice app. The mobile site has also been tweaked and its great though alot can still be done.
The queen of sideshows and things to attract attention realized that she was getting old and got a redesign. Yes I am referring to Facebook, the dominant social network. In a major redesign, users can now subscribe( FB style of Twitter-like following) to receive updates from other people who they are not friends with. In other words, Mark Zuckerberg and company have made it easier for stalkers to be getting updates from you. There's also the Tickle which updates posts and activities in real time. The profiles too got a makeover. People can also comment on Facebook pages they've never Liked. The introduction of a Twitter-like timeline just sucks. Of cause there was an overwhelming negative outcry but does Zuckerberg care about your hues and cries or the revenue from sponsoring and other corporates?
On the Kenyan twitterverse we call it iTorch, yet it is widely used in tweeting. I mean text-tweeting. Twitter seems to have learnt of user retention because it is now possible to send photos direct to your Twitter timeline using text messaging.
Follow me on Twitter.
Read ECHENZE KENYA: My Words, My World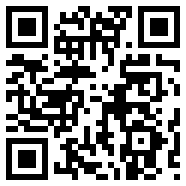 echenze™
WHAT'S BEEN GOING ON HERE?
Top of Class