Tag Archive | iPhone 5
It's been an interesting week. To say that we are living in interesting times is an understatement. The technology and social media giants were out with major announcements this week.
Yesterday (21st September) is when it all came to light.
Apple has officially given a go-ahead to tech bloggers to start the iPhone 6 rumour mill. With the announcement by the iGiant that the most talked about device, the iPhone 5, will be unveiled on October 4th ends all the speculation and rumours that have been flying left, right and centre in the blogosphere about the device. All we have to do is sit back and wait for the big day when CEO Tim Cook will take the stage and unveil the new generation iPhone. iPhone 5, there's no way we can talk about it without mentioning the legendary Steve Jobs. I don't know whether he'll attend the media event for the launch but hats off to him, we(ok, not everyone since there are some haters too!) all admire Apple's spirit of innovation. I just can't guess what features the new iPhone will have but there's no doubt it will be truly THE ONE. Yes the one that will be a real competitor of the impressive Samsung Galaxy II. If the leaked photos from Foxconn and the supposedly lost iPhone 5 prototype are anything to go by then we are in for a big product launch. The bad news? Well the iPhone 5 will still not support Adobe Flash. Let's wait and see. Eyes open, lips tightly closed and fingers closed.
Join the conversation. Follow me on Twitter!
Read My Words, My World on ECHENZE KENYA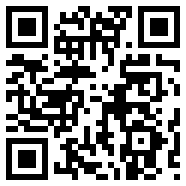 echenze™
WHAT'S BEEN GOING ON HERE?
Top of Class