Tag Archive | iPad
Since my last commentary on the goings-on in technology and social media, a lot has happened. The happenings just can't be water under the bridge. They are significant to all who keenly follow advancements in technology. Though these may be stale news by now, Here's an overview.
Apple successfully got the Samsung Galaxy Tab sales banned in the European Union market due to what it terms as patent infringement. Apple has of late been on an offensive suing competitors by citing patent infringement and copyright violations. Apple has sued Samsung and Taiwanese phone maker,  HTC on the same grounds. The two companies have retaliated by also filing lawsuits citing patent infringement and copyright violations by Apple. Can't these tech giants just get it right? There's a lot to be done. It's actually Apple who started this whole circus.  How things will end up is upto the courts to decid or agreements on out of court settlements. Whichever way things go, healthy competition must be encouraged. When there's competition, superior devices emerge and consumers can look forward to more quality stuff. I am a great Apple fanboy but I must say Apple got it wrong here. Competition must be there. The iPad,  Apple's flagship tablet computer and market leader in the tablet market had (and still has) a strong competitor in Samsung's Galaxy Tab (7.7,10.1 and above). Baring competition in the name of patent infringement and copyright violations isn't right. I know Apple is a darling of innovation and originality but the lawsuits aren't the way to go.
This was big news. Google's acquisition of Motorola came as a surprise. Google was prompted by the need to have a large patent portfolio under its control due to looming lawsuits from other industry players. Remember the Apple,  Samsung wars above? This acquisition of Motorola will also help Google in it's push to dominate the smartphone and tablet market with its Android operating system.
Of course the biggest news in the tech world recently was the stepping down of the legendary and revolutionary co-father of the Macintosh computers, the CEO of the largest, richest tech company, Steve Jobs of Cupertino based, Apple Inc. His resignation from Apple, prompted by cancer is a big blow to all of us in the young generation who loved the way he officiated the product launches of Apple's greatest and revolutionary devices of all time, the iPod, iPhone and iPad. His successor, the immediate former Chief Operating Officer of Apple, Tim Cook has very large shoes to wear. To succeed such a figure like Jobs is a once in a lifetime privilege but also a daunting task. I wish Cook the best and thank Jobs for his contributions in the world of computing.
HP finally threw in the towel and decided to halt production of its flagship tablet computer, the HP TouchPad running WebOS. This means just one thing, the domination of Apple's iPad will continue.
Also posted at ECHENZE KENYA
Follow me on Twitter
Like my Facebook page
Please, before reading on take note that this blog has been closed and further comments and enquiries will be responded to on the new blog. For more of this, find me on my new blog: emmanuelchenze.com
Sometimes in late March this year I lost a low end Nokia feature phone that I really loved. What next? Replacement?
I cannot really refer to Huawei's low cost smartphone, the U8150 IDEOS as a replacement because it completely revolutionized my usage of phones or rather unclassified PCs since I have always used it as my phone(calling, texting and such stuff), my personal computer, my tablet computer and to be sincere, just my everything.
With access to over 60,000 applications in the Android market, there's just nothing that you can't do with an Android smartphone whether its a low cost model like the IDEOS or a high end one like the Samsung Galaxy II.
Just like you would expect of a typical smartphone, the IDEOS is a serious power guzzler. The numerous apps you download from the Market end up draining the battery seriously. Without accessing the internet, listening to radio or playing music from the media player, the battery can last upto 6 hours. What's the point of having your smartphone if you can't listen to your favorite songs or FM radio station or get your mail and push notifications on the go? If you are an internet maniac like myself then plugging your device everytime is a habit you will have no choice but to embrace.
For full access to this article. Follow this link to this same post on my new blog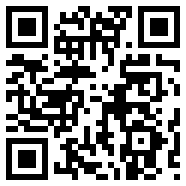 echenze™
WHAT'S BEEN GOING ON HERE?
Top of Class