Tag Archive | iCloud
Last week search giant Google unveiled it's new social network dubbed in various technology blogs as a potential Facebook killer, Google+. Earlier on, Google's rival in the mobile phone operating system platform, Apple, had unveiled its new cloud service, iCloud. And just yesterday, another Google competitor, Facebook, launched live video chat powered by Skype. Ladies and gentlemen, the digital revolution is rolling while we witness.
I was not lucky to get a hands on experience with the products released by Google and Apple since I don't have an iOS device to test the new cloud service(it rolls out to the general public later this year) nor was I lucky to get the few invites to test Google+ beta. However, I had the chance to try out live video chat on my Facebook profile. This is such an "awesome" product, just as Facebook CEO Mark Zuckerberg had described it prior to its official release. Of course I experienced some sound issues but I can blame those on my ISP and network related problems. I was having a conversation with a geek friend of mine, who was lucky to get an early invite to Google+, and he brushes away my great experience with Facebook video chat saying unlike it, which allows only one friend per chat, Google+ allows chat connections of upto 10 friends. Anyway who said I want to chat with ten people at a go? Of course Google+ is a great social network going by the positive reviews it has gotten from top bloggers, technology analysts and critics. Apart from the multiple friend video chat feature, Google+ also has a feature called Circles which allows one the privacy that Facebook has been missing, having your boss and weekend buddies on the same social network with each only seeing the appropriate content without going through the tedious process of manually creating friend lists. I have already spotted the sleek, "killer" Google+ android application and I just can't wait for the public roll out of the great social network from the makers of my favourite mobile operating system, Android!
Turning to the cloud, everyone is talking about "the cloud" these days. I have been using a couple of cloud services on my android device and there's no lying that this is the future of computing more so in terms of data storage. How secure the data stored in the cloud is is another discussion altogether(remember the Sony PlayStation network and Qriocity service hack?) but the advantages are enormous. Let my brothers and sisters using iOS devices gladly look forward to the rolling out of iCloud and the new iOS 5. For us in Android the seamless syncing of our contact lists, Gmail, Google Music and cloud tied service applications like m-Spot, Netqin antivirus, Dropbox etc we are also enjoying the benefits that come with emerging trends in the technology world.
Follow me on Twitter
Also posted on ECHENZE KENYA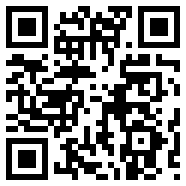 echenze™
WHAT'S BEEN GOING ON HERE?
Top of Class