Tag Archive | Foursquare
That social media is big in Kenya is no doubt. That it has changed the lives of many Kenyans is clearly visible. Today is Social Media Day in Kenya and although most mainstream media houses have shunned publicizing the day, it did not go unnoticed.
Twitter was buzzing with #SMdayKE and #SocialMediaDayKenya tweets from the thousands of Kenyan Twitter users who have left a mark in the social media service. Of course we don't need any survey to determine the social media kings in East and Central Africa. Kenya leads the pack. Kenyan application developers have kept the Kenyan "Twitterverse" alive with customized local clients. Heads up to all of them.
My previous blogpost focused on Chief Justice Mutunga's entry into social media. That should tell any skeptics how big, important and influential social media is in Kenya. It has transformed our lives in ways never seen before. To start with, the Finance Minister posted the budget estimates on his Facebook page a day before the formal reading of the budget statement in Parliament. Before then, he had requested for Kenyans input in the budget making process and Kenyans, for the first time, tweeted their thoughts and suggestions. A noticeable example is that of the Kenyan who tweeted requesting the scraping of filing tax returns at KRA for single salaried employees. The Minister did just that! That's a very positive stride.
Today, all media houses in Kenya engage widely on social media. Newspaper publishers are using Facebook and Twitter to drive massive traffic to their news websites. TV stations are widely engaging their viewers on social media. Corporates are interacting with their clients on social media. Even top government parastatals like utility service providers have embraced social media.
There was the #KenyaFeb28 initiative whose success can be widely attributed to social media. Thanks to Facebook groups, pages and Kenyans on Twitter, the day turned out to be a major event that brought out the patriotism of Kenyans on social media platforms.
Coincidentally, Kenya's social media day comes only a day after search giant Google unveiled its new social networking service, Google+. Whether it will succeed in Kenya and make inroads the way Facebook and Twitter have managed to or it will sink into oblivion like Google Buzz and Google Wave, only time will tell.
Of course there are many social media platforms, some startups, some on their death beds(MySpace, Friendster etc) and others that serve several purposes like exclusive photo sharing, video sharing etc.
YouTube is one service that has been phenomenal in Kenya. Today, missing a popular TV show like Churchill Live(which sadly ended today. Season three should come soon), Capital Talk, Bulls Eye, Kukurukakara etc isn't much stressful, YouTube has it all.
Today, not embracing social media at an individual or organizational level is suicidal. Social media is here to stay, it is part and parcel of us.
Happy Social Media Day!
Also posted at ECHENZE KENYA
Follow me on Twitter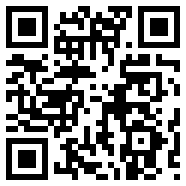 echenze™
WHAT'S BEEN GOING ON HERE?
Top of Class