Tag Archive | applications
I recently acquired an Android smartphone. Android, being the most popular mobile operating system, is a developers heaven. As such, I would have expected the Android Market to be overflowing with local applications but that's not the case, there very few apps made by Kenyans and even fewer apps specifically offering Kenyan content. The big question is: where are Kenyan developers? Nokia's premier app store, the Ovi Store, is awash with many local applications, which is a good and commendable thing considering that Nokia is still the market leader in cellphone sells and manufacturing  in East Africa. However a part of the Kenyan population, like myself, are slowly moving away from the traditional Symbian platform fronted by Nokia to other new players. There's the iOS, Windows Phone 7 and the Android OS. I know Kenyan developers are working round the clock to develop quality applications on all these major platforms but this has to be hastened.
For every proud Kenyan, it's a shame to navigate through tens of thousands of applications in the various app stores without finding one local app or any app developed locally.
More?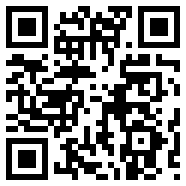 echenze™
WHAT'S BEEN GOING ON HERE?
Top of Class