Tag Archive | android market
It's just a week since I downloaded and installed the Google+ android application. It has not disappointed.
It may take sometime before the app finally appears on the android Market(the Market itself got a serious makeover early this week) but the apk file offered for free download on various android fan blogs is above blog. It comes readily with the handy and equally fascinating Hangouts feature. Thanks to this app, social networking will never be the same again. I've used the app on my android smartphone and it runs smoothly, it does not force close nor does it consume a lot of data(something which many android applications are known for). Therefore, for those of us in countries where data plans are still an elitist feature, the Google+ application is a God send. Compare it with the official Facebook app for android and you will know what I am talking about. Despite frequent force close issues, data drainage and total unreliability, the Facebook official app for android still has unnecessary delays with it's chat client. All this is unheard of in the Google+ app.
For the Apple fanboys, fear not! The G+ app for the iPhone is out. The iPad one is yet to appear but it probably isn't far.
I am not an employee of Google or their puppet but a good thing deserves a good rating. Whether Google+ will succeed as a social network is disputable but that the G+ app is a killer app for android phones is an open fact.
Also posted at ECHENZE KENYA
Follow me on Twitter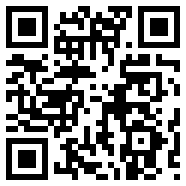 echenze™
WHAT'S BEEN GOING ON HERE?
Top of Class