Tag Archive | #AlfredMutua
A quick look at the Kenyan Twitterverse today shows two trends. There has been #AlfredMutua which did trend due to the ignorance of a government officer who believes that the government is always right even when its evident the opposite is true. Of course the other trending topic was #Kenyans4Kenya which I link with it's brother(or sister), #FeedKE.
The initiative which is meant to raise funds to help Kenyans facing starvation in various parts of the country has been a true test of the power of social media, the blogosphere and emergent money transfer systems like M-PESA mobile money transfer and others like Airtel Money. Kenyans have flocked various online forums and social networks to express their solidarity with their starving countrymen and also sympathize with them and condole the families of those who lost their loved ones in what has been described as East Africa's worst famine in sixty years.
People have overwhelmingly swarmed the Facebook page of the 'Kenyans for Kenya' initiative to contribute both in thought and kind. Twitter is even a bigger success story. With over Ksh 15milliom being raised in the first 24hours of the launch of the initiative, the power of mobile money transfer and social media cannot be downplayed.
Indeed to anyone who will read this blog post, I urge you to help other Kenyans facing starvation. Send your M-PESA donation to paybill number 111111 or 10000 using the account name "feedke".
It is such a pleasure that social media and mobile money transfer can be integrated to help save lives in our nation.
A special thank you to the various corporates who've come out to support this noble cause.
Also posted at ECHENZE KENYA
Follow me on Twitter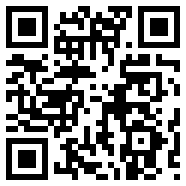 echenze™
WHAT'S BEEN GOING ON HERE?
Top of Class