2011: Year In Review
Please, before reading on take note that this blog has been closed and further comments and enquiries will be responded to on the new blog. For more of this, find me on my new blog: emmanuelchenze.com
Well it's a wrap for the year 2011. What a year this has been. I look back at what it is that made the year notable in the tech scene both locally and internationally. There's a lot to mention but since I've focused a on mobile devices (smartphones, tablets and stuff) and their corresponding manufactures and their operating systems, this will take a size-able chunk of my review of the year 2011. Kindly read on.
Read the full article on my new blog by following this link
Tags: Android, Apple, Dennis Ritchie, Microsoft, Nokia, Research In Motion, RIM, Samsung, Samsung Galaxy, Siri, Steve Jobs
About echenze
Student of life, social media enthusiast and blogger. I love gadgets, isn't that obvious? When I'm not on my Droid reading something or tweeting, I'm hunched over my computer doing my classwork and checking out the latest in tech. Basically, I have no life besides gadgets :)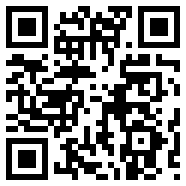 echenze™
WHAT'S BEEN GOING ON HERE?
Error: Twitter did not respond. Please wait a few minutes and refresh this page.
Top of Class