SIRI FOR ANDROID: Top Virtual Assistant Applications on The Android Market
Please, before reading on take note that this blog has been closed and further comments and enquiries will be responded to on the new blog. For more of this, find me on my new blog: emmanuelchenze.com
Since it's premier as a core feature of the iPhone 4S, Siri as I outlined earlier, has got everyone talking. Not to be left behind, a plethora of applications has since taken the Android market, Google's premier app store for devices running it's flagship mobile (ok and tablets these days) operating system, Android, by storm.
Since last week I've downloaded and tested a couple of them that are available free for download on the Android Market (I haven't yet spotted premium virtual voice assistants). Of all the apps I downloaded, 9 or so,  4 of them impressed me and I hereby give a quick insight on them.
Read this whole article on my new blog by following this link
Tags: Android, Apple, Google, iPhone 4S, Majrel, Siri, Vlingo
About echenze
Student of life, social media enthusiast and blogger. I love gadgets, isn't that obvious? When I'm not on my Droid reading something or tweeting, I'm hunched over my computer doing my classwork and checking out the latest in tech. Basically, I have no life besides gadgets :)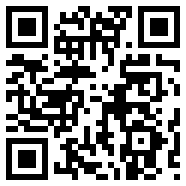 echenze™
WHAT'S BEEN GOING ON HERE?
Error: Twitter did not respond. Please wait a few minutes and refresh this page.
Top of Class