Archive | October 2011
Steve Jobs, the single combination of Henry Ford and Thomas Edison, passed on earlier today.
I woke up to a flurry of #iSad tweets on my timeline. It took me over 2 hours to publicly tweet my condolences. I just had to go through every credible international news source before I could take in those news. I have never met Mr Jobs himself or even owned any of the devices he masterminded but his inspiration and belief in perfectionism is one thing that I've admired. My only interaction with him has been via the iDevices that I've had a privilege to use courtesy of my good friends and that is where my love for Apple and the face behind it started. In fact my main motivation in getting an android device early this year was to get a chance to use a system that even though different, closely mimics the iOS experience at an affordable price. This is because love it or hate it, Apple is just king in the world of computing. Thanks to this man Steve Jobs, finesse is what defines a tech giant like Apple.
For the full article on my tribute to Steve Jobs please follow this link to my new blog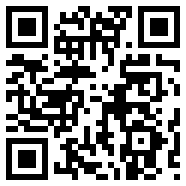 echenze™
WHAT'S BEEN GOING ON HERE?
Top of Class