Procedure for Installing Custom ROMs on The Huawei U8150 IDEOS
Before reading on, PLEASE take note that this blog has been closed and further comments and enquiries will thus be handled at the new blog: emmanuelchenze.com
Thanks everyone for the overwhelming response I got concerning rooting and installation of custom ROMs. This post is courtesy of your demand for a step by step guide on how to install custom ROMs on your IDEOS.
I've tried as much as possible to simplify the whole procedure.
1. Root your phone (As I outlined in my previous posts)
2. Go to the Android Market
3. Download & install "ROM Manager" application
4. Open the installed ROM Manager app
5. Continue reading this procedure on my new blog by following this link
Tags: Android, Huawei IDEOS U8150, ROM
About echenze
Student of life, social media enthusiast and blogger. I love gadgets, isn't that obvious? When I'm not on my Droid reading something or tweeting, I'm hunched over my computer doing my classwork and checking out the latest in tech. Basically, I have no life besides gadgets :)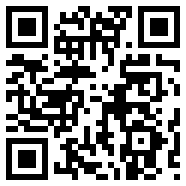 echenze™
WHAT'S BEEN GOING ON HERE?
Error: Twitter did not respond. Please wait a few minutes and refresh this page.
Top of Class