Archive | August 2011
In my previous blogpost,  I promised to post on this blog screen shots of my rooted Android device, the Huawei IDEOS U8150 running Gingerbread 2.3.4. Thanks for the overwhelming response I got from Twitter. Here are the screen grabs: Follow this link
Also read comprehensively how to upgrade the IDEOS to Gingerbread here
Please, before reading on take note that this blog has been closed and further comments and enquiries will be responded to on the new blog. For more of this, find me on my new blog: emmanuelchenze.com
In a previous blog post, posted here I reviewed the Huawei IDEOS U8150 based on my interaction with the device, satisfaction, quality assessment and the total android experience.
Special thanks to all those who sent me emails enquiring about the rooting procedure which I had earlier stated that I don't recommend.
Tired of the default IDEOS ROM? Why not tinker with your device? Root your phone!
Read the full article on my new blog by following this link
As I was cruising the web this morning I came across this pic on my G+ stream. Interesting isn't it? Why are the tech giants fighting? Social media huh?
Join the fun. Follow me on Twitter @echenze and Circle me in your G+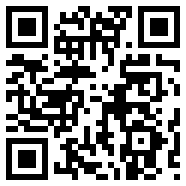 echenze™
WHAT'S BEEN GOING ON HERE?
Top of Class