Huawei U8150 IDEOS: A User's Review
Please, before reading on take note that this blog has been closed and further comments and enquiries will be responded to on the new blog. For more of this, find me on my new blog: emmanuelchenze.com
Sometimes in late March this year I lost a low end Nokia feature phone that I really loved. What next? Replacement?
I cannot really refer to Huawei's low cost smartphone, the U8150 IDEOS as a replacement because it completely revolutionized my usage of phones or rather unclassified PCs since I have always used it as my phone(calling, texting and such stuff), my personal computer, my tablet computer and to be sincere, just my everything.
With access to over 60,000 applications in the Android market, there's just nothing that you can't do with an Android smartphone whether its a low cost model like the IDEOS or a high end one like the Samsung Galaxy II.
Just like you would expect of a typical smartphone, the IDEOS is a serious power guzzler. The numerous apps you download from the Market end up draining the battery seriously. Without accessing the internet, listening to radio or playing music from the media player, the battery can last upto 6 hours. What's the point of having your smartphone if you can't listen to your favorite songs or FM radio station or get your mail and push notifications on the go? If you are an internet maniac like myself then plugging your device everytime is a habit you will have no choice but to embrace.
For full access to this article. Follow this link to this same post on my new blog
Tags: Android, Froyo, Gingerbread, Huawei, IDEOS, iPad, Safaricom, Samsung Galaxy
About echenze
Student of life, social media enthusiast and blogger. I love gadgets, isn't that obvious? When I'm not on my Droid reading something or tweeting, I'm hunched over my computer doing my classwork and checking out the latest in tech. Basically, I have no life besides gadgets :)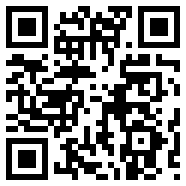 echenze™
WHAT'S BEEN GOING ON HERE?
Top of Class