A Tech Savvy Chief Justice for Kenya
Late on Friday afternoon word went round in Kenyan internet circles and the blogosphere that the new Chief Justice, Dr Willy Munyoki Mutunga(just call him Willy, he says) had joined the revolutionary social media world to connect with "his bosses" as he clearly put it. That's my CJ people!
That is such a great gesture of interaction never witnessed before. For a man of his stature, to look down and tell his fellow countrymen that it's not all about himself but themselves is commendable. It is not lost on Kenyans that this is otherwise one of the very conservative offices in the land. However, thanks to Dr Mutunga and his equally reform minded deputy, Mrs Nancy Baraza, the judiciary is fast establishing a connection with the common man on the street.
I had a feeling right from the start that things would be different when he showed up for his swearing in at State House in a simple suit. That's my CJ people! Not only did the previous dress code of the CJ look archaic, it was intimidating. Simply put, it had no connection with the bosses, the Kenyan taxpayers nor did it reflect on our national ideals as a Kenya independent of colonial practices. Away with the colonial wigs any flowing red robes!
That this would be a judiciary with a independence is not lost on anyone. Not only did Dr Mutunga join Facebook and Twitter, he expressed his hope that the whole judiciary should be connected. Well said Willy, I look forward to following all the judges on Twitter. Hope they follow suit. That tweet he posted about his colleagues on the bench joining him on social media reminds me of the tech savvy Deputy Prime Minister, Mr Uhuru Kenyatta who recently, while presenting the 2011-2012 budget statement, urged other MPs to embrace social media. Of course the Kenyan political class has tried with the DPM, Narc Kenya chairperson Martha Karua and Presidential hopeful Peter Kenneth being the other active MPs on social media.
I believe the greatest lesson we can learn from Dr Mutunga is that servant leadership is what Kenya has lacked for long. It is this servant leadership that kenyans yearn for. Leaders who can go where their bosses, the people of Kenya, are and engage them meaningfully. The CJ enjoys alot of public goodwill and as I wrote on his Facebook wall, "Great expectations" is all Kenyans have.
All the best Willy!
Also posted at ECHENZE KENYA.
Follow me on Twitter
Tags: Facebook, Judiciary, Justice, Karua, Kenya, Kenyatta, Mutunga, Twitter
About echenze
Student of life, social media enthusiast and blogger. I love gadgets, isn't that obvious? When I'm not on my Droid reading something or tweeting, I'm hunched over my computer doing my classwork and checking out the latest in tech. Basically, I have no life besides gadgets :)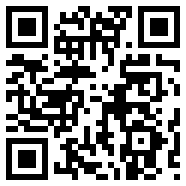 echenze™
WHAT'S BEEN GOING ON HERE?
Top of Class