Please, before reading on take note that this blog has been closed and further comments and enquiries will be responded to on the new blog. For more of this, find me on my new blog: emmanuelchenze.com
Launched a day before the death of the iconic Apple Inc founder and former CEO and Chairman, the late Steve Jobs, the iPhone 4S, Apple's latest i-kid has generated a lot of buzz lately.
From the impressive sold out pre-orders (over 4 million sold todate) to the magical personal virtual assistant, Siri, the iPhone 4S has got everyone talking.
My attention is not focused entirely on the hype surrounding the 4S but rather whether the hype is really worth it. What actually roused my itchy fingers is that this wonder device is retailing locally in Kenya at an incredible price. Forget the hype being fronted by Western media and other Silicon Valley media outlets, of course its normal (very normal) for Apple products to generate a lot of buzz and cause a lot of ripples, this phone is either really that good or blatantly overrated.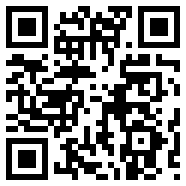 echenze™
WHAT'S BEEN GOING ON HERE?
Top of Class